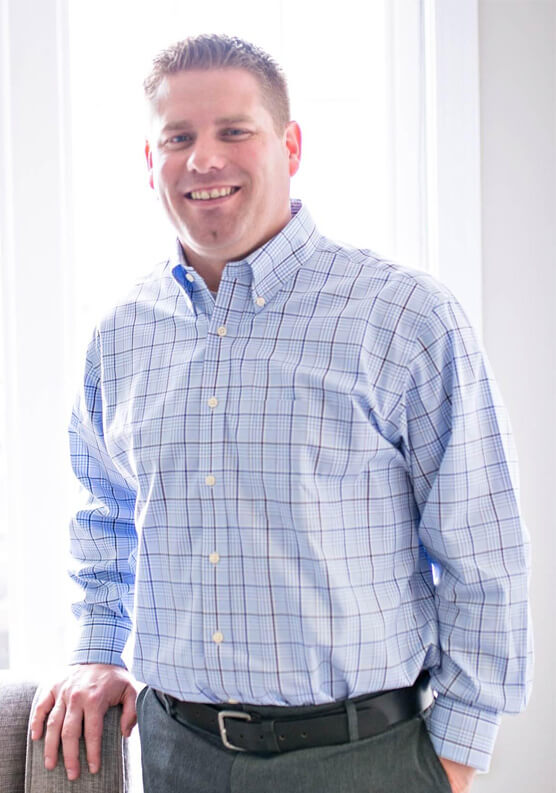 JED HASSINGER
Jed has been in the insurance industry since 2011 and founded Caliber Select Insurance in 2016 to provide his clients with an independent solution for their insurance needs. He has a passion for people and enjoys working closely with each client.
Throughout his career, Jed has been honored for his leadership skills and sales accomplishments. He has earned those awards through hard work, dependability, and the willingness to listen to each client. Jed's ability to explain complex situations in a familiar way make him uniquely suited for his profession.
Jed enjoys spending time at home and on the soccer fields with his wife Abi and four kids, Hannah, Jace, Carter, and Ty.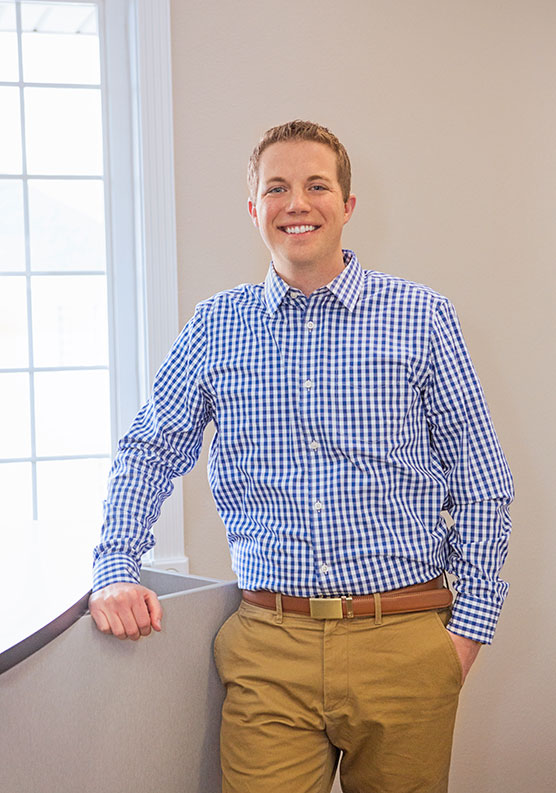 CHANDLER LAING
Chandler has been in the insurance industry since 2011. He enjoys helping clients and educating them to be better prepared and protected. Placing the needs of the individual, family, or business first, he sets himself apart in going above and beyond, to provide excellent customer service. From the process of signing up, renewals, claims, or any other help needed, Chandler makes himself available to help make sure you are getting the best deal available and helping answer questions and be there in time of need.
Chandler's goals include striving to have each client a satisfied customer for life. Building a relationship for years to come with all of one's insurance needs. His high standards and values reflect in taking care of those he works with and being transparent, so one knows they are being taken care of.
Chandler is fluent in Spanish, he received a degree from Utah Valley University in Information Systems, with an emphasis in Business Intelligence and continues to learn and practice these skills. He has a deep love for sports and spending time with his wife Shelby and 2-year-old son, Covey.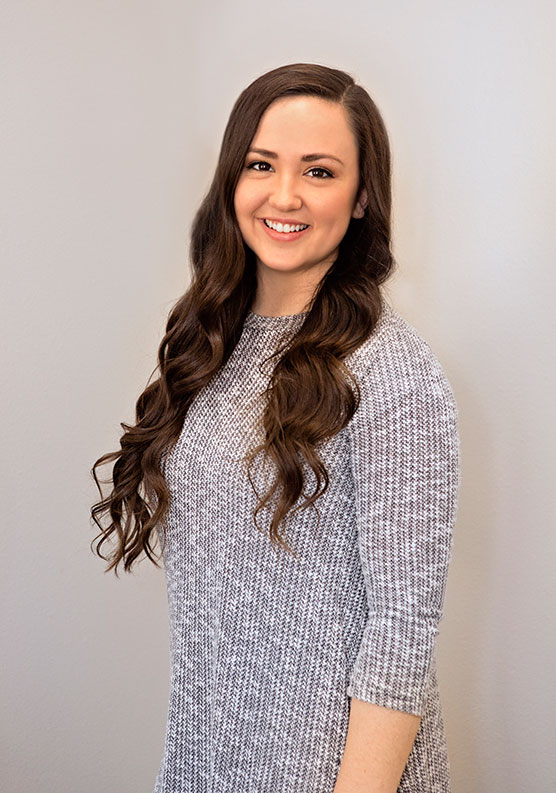 COURTENEY GONZALEZ
Office Manager
Courteney is a welcomed addition to our team. She brings a passion for client service and a great attitude. She is available to help with any changes, payments, faxes, or requested documents. If problems or questions arise, she is on your side to help find solutions.
A few goals Courteney has here at Caliber include gaining relationships with clients, delivering quick service, and making insurance easier for you. She loves to work with others, and as our office manager, she excels in helping our team members provide the highest level of customer service. She is fluent in Spanish and would like to learn Italian. Studying at Utah Valley University, she loves learning and will be graduating with a Bachelor of Arts.
Courteney is a newlywed and loves spending time with her husband Jake. They enjoy traveling, reading, seeing movies and spending time with their families in Salt Lake City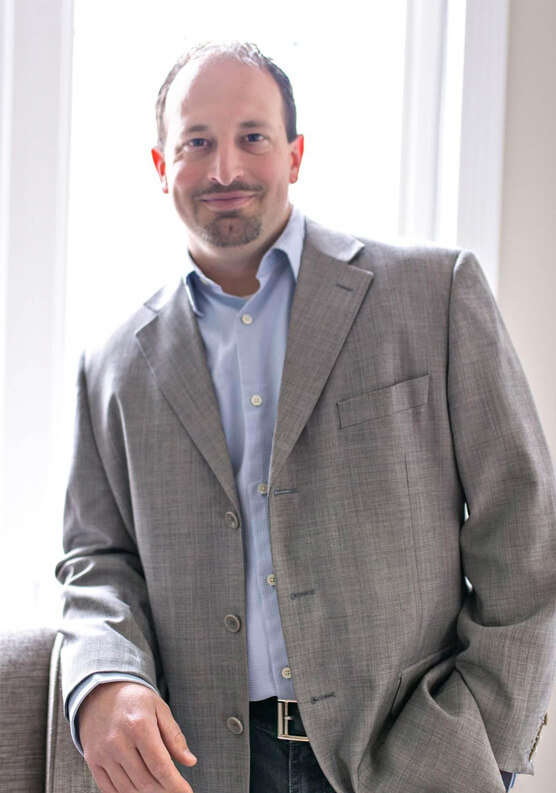 CJ HERINGER
CJ has built a career on helping people. He started out at age 12 as a lot attendant for a local boat dealership where he loved greeting and meeting the customers as they dropped off their boats. It was at that time CJ knew he needed to work with people and he has ever since. CJ thrives on client success and exceeding expectations. He believes in being accountable for what you say and do.
CJ spent 9 years in the mortgage industry before transitioning to an independent insurance agent. He enjoys helping clients with their long-term planning and setting financial goals. CJ believes his success is due to his 6 kids who constantly remind him how great he can be.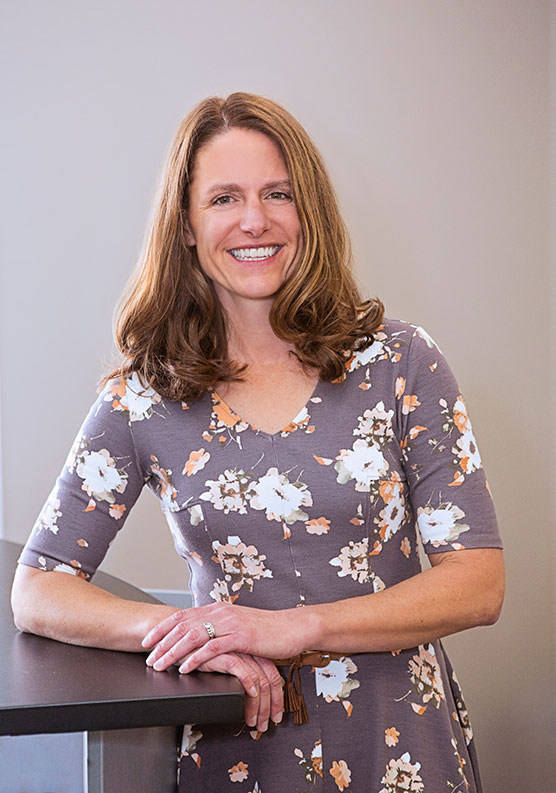 ERIKA WILDE
Erika loves working as an independent agent for Caliber Select. She has been a small-business owner for 17 years, and she understands the importance of having the right insurance. She loves to provide her clients with personalized, on-going service to make sure their insurance is never a worry. Erika's cheerful personality makes sometimes difficult insurance decisions easier.
She is licensed across the board and can provide auto, home, small business, health and life coverage for her clients. Erika spent 17 years running StopDirt.com and while at StopDirt., she was the quintessential mom-entrepreneur, working from home while raising her four kids. To this day, she still has a home office right in the middle of the living room where kids and dogs are welcome to join the fray. On the personal side, Erika is an accomplished athlete and a voracious adventure seeker.
She completed the Ironman Florida, the World Championship Ironman 70.3, Leadville Mountain bike race, as well as countless other endurance events, all starting with her days of running cross country at Mountain View in Orem. Among her favorite bucket-list activities was running rim-to-rim-to-rim at the Grand Canyon (without needing to hijack a donkey); cycling to the highest paved road in the US on Mount Evans in CO, and swimming across Utah Lake after first suffering an epic hypothermic fail when she thought October wouldn't be toooo late. She enjoys racing with her kids at local cyclocross and running the canyon with her two dogs. Of all her children, the fur-daughters are her favorites . This year, in addition to growing her insurance clientele, she hopes to break a five-minute mile (a daunting task for a 44-year-old) and eat a wheel of cheese.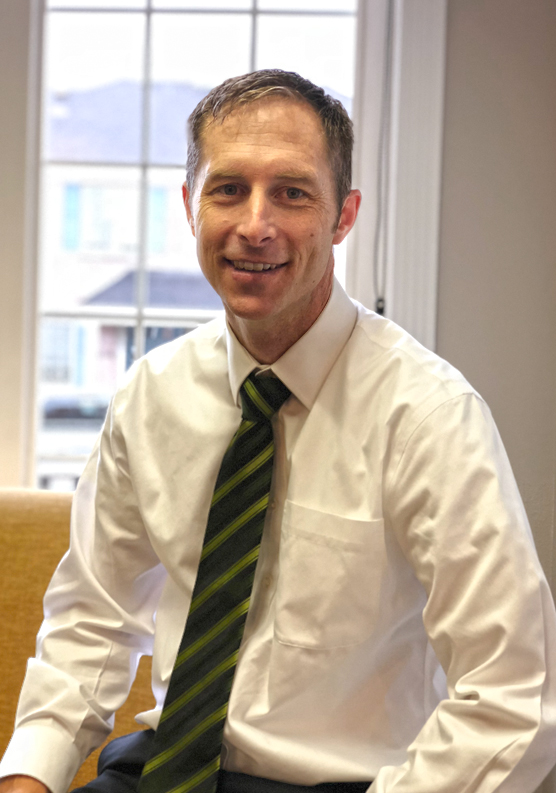 CHRIS HARTLEY
Chris loves being in the business of working with people. It gives him great satisfaction to help someone solve a problem and save some money. It all started after graduating from BYU in manufacturing engineering technology. He has since gained 11 years professional experience in engineering, business management and real estate investing. He has started, operated and sold two small businesses.
In all of his pursuits, he has come to realize that there are certain traits that really matter – dependability, honesty, loyalty and diligence. He prides himself on maintaining these principles in his insurance business. He will take the time to find the best deal for the customer and is always excited to save them money. He is honest in his communication with all parties. He is loyal to the customers that put their trust in him and he will work diligently to keep them happy.
When not on the job, you'll find Chris running to the top of mountain peaks in Utah County, skiing, riding his mountain bike, fixing things around the house for his wife and children, eating peanut butter and jelly sandwiches or hanging out with family. Adventure is his great love next to his wonderful wife, three amazing boys, and "princess" daughter.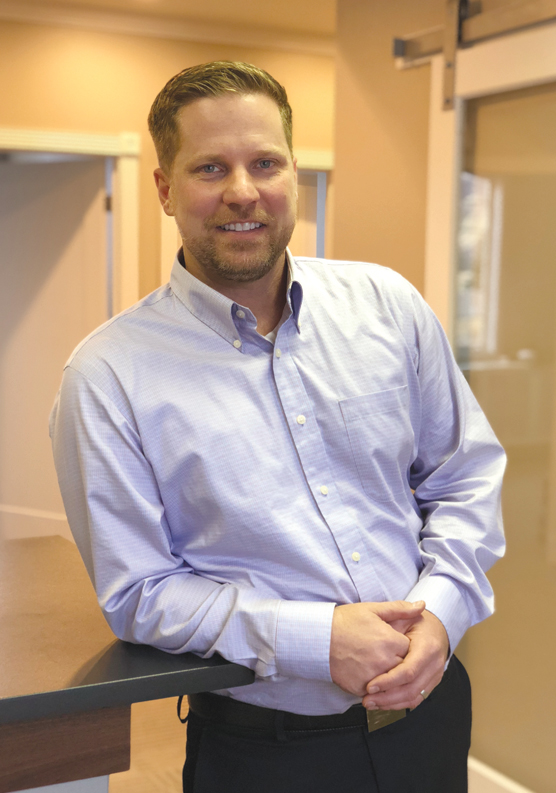 NICK BOYLE
Nick has been in the insurance industry since 2012. He recently left American Family Insurance where he operated his own agency for the last five years, to become an independent agent for Caliber Select Insurance. Nick understands the importance of having the right insurance that fits the client's needs. He enjoys working with his clients to ensure that their loved ones and those things that matter most are protected.
In his spare time, he enjoys being outdoors hiking and mountain biking and loves spending time with his wife Kristin and their little girl Evelyn.